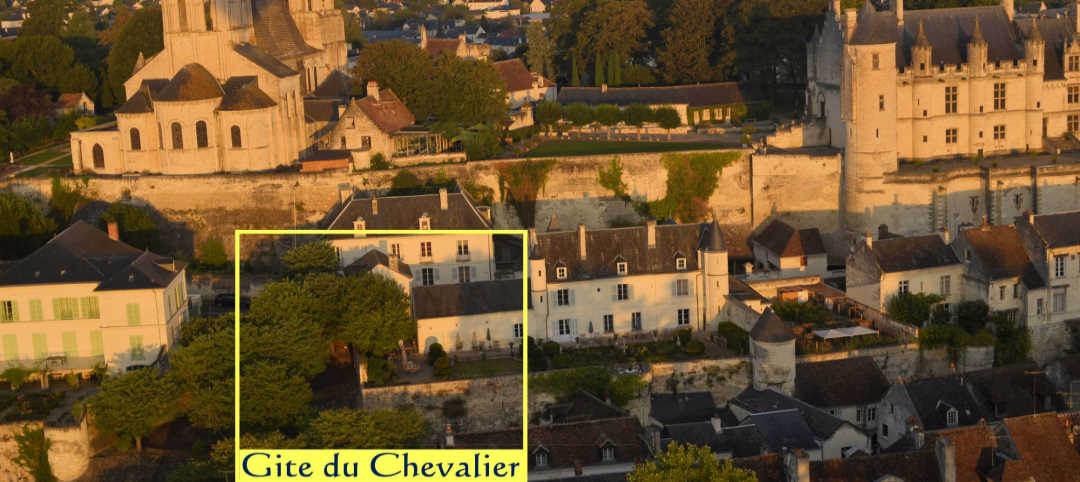 Some pictures to visit
Ground Floor
Main door to the street ; access to your private terrace and the garden.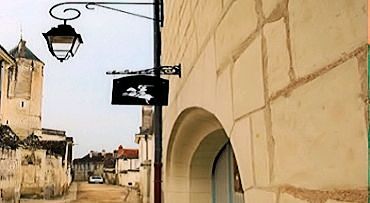 Main door from the medieval street :
A "reserved & hidden" street to protect us ..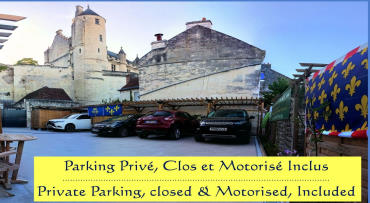 A Private Parking, closed, and motorised
...very rare in a médiéval center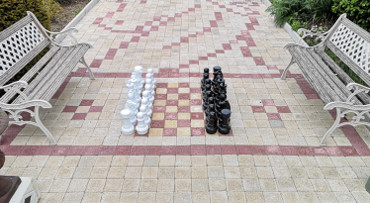 your private terrace
Topiairies of buxus and yews, and a view miles away... to play Chess comfortably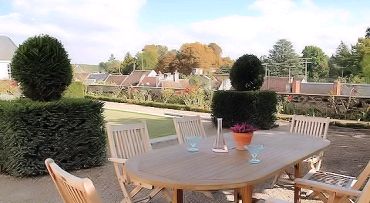 A nice meal under trees'shadow :
On the small Fort Saint Ours' old walls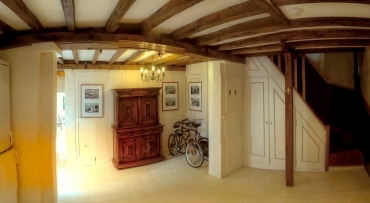 Main ground floor room, and its access to the garden.
Convenient room to stock luggages, or your bicycles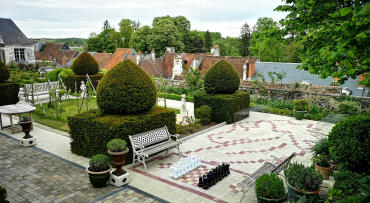 Garden
To enjoy the "jardin a la francaise", and our 10 cépages making all the Loire wines, to gaze Indre river valley
First Floor
Main living room : lounge ; dining room ; kitchen ; bathroom ; independant toilets ..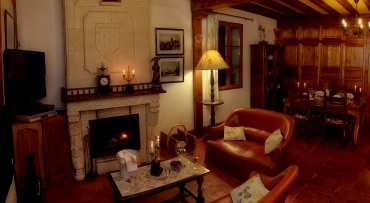 lounge beside the antique 15th century chimney...
Romantic place to rest.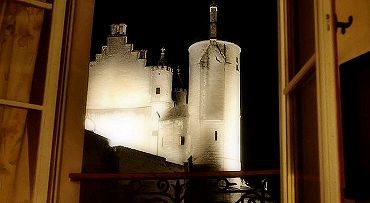 ...And its outside stunning view through its window.:
The Royal Chateau of Loches, where Johan of Arch meet her king in May 1429 (the knight's Cottage was there...).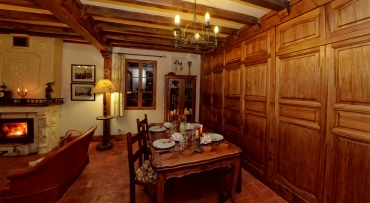 The dinnig room
Comfortable antiques under wood walls and multi-centenary oak beams to enjoy the food treasures of the region, without forgetting all wines colors.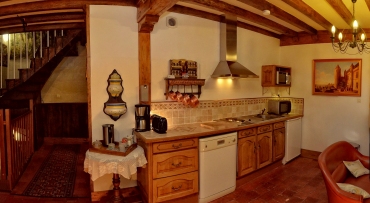 the kitchen place.
Fonctional, central, with all the necesary for a 'Chef' to prepare his French Cuisine. A 2nd large fridge is at ground floor to stock 'market's discoveries'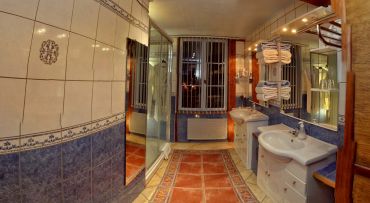 the very large bathroom .
Large shower, double sink to be very spaceful and comfortable for 2 persons.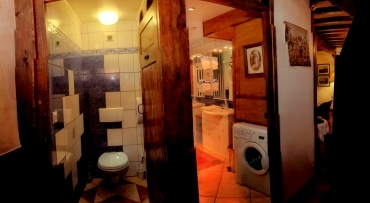 Toilets .
Independant and beside the bathroom .
Second Floor
Main very large bedroom.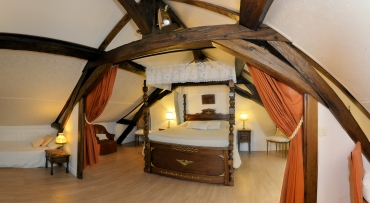 main Queen size bed, four posters.
Totally rebuilt from authentic pieces of an 18th century beds with fine bronzes .
2 extras single beds .
Possible for extras : children or friends .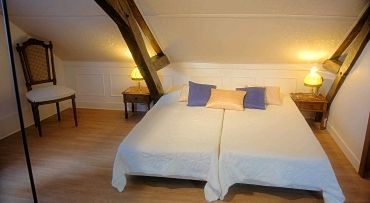 Extra beds together for a large one is possible.
As another king- size bed .